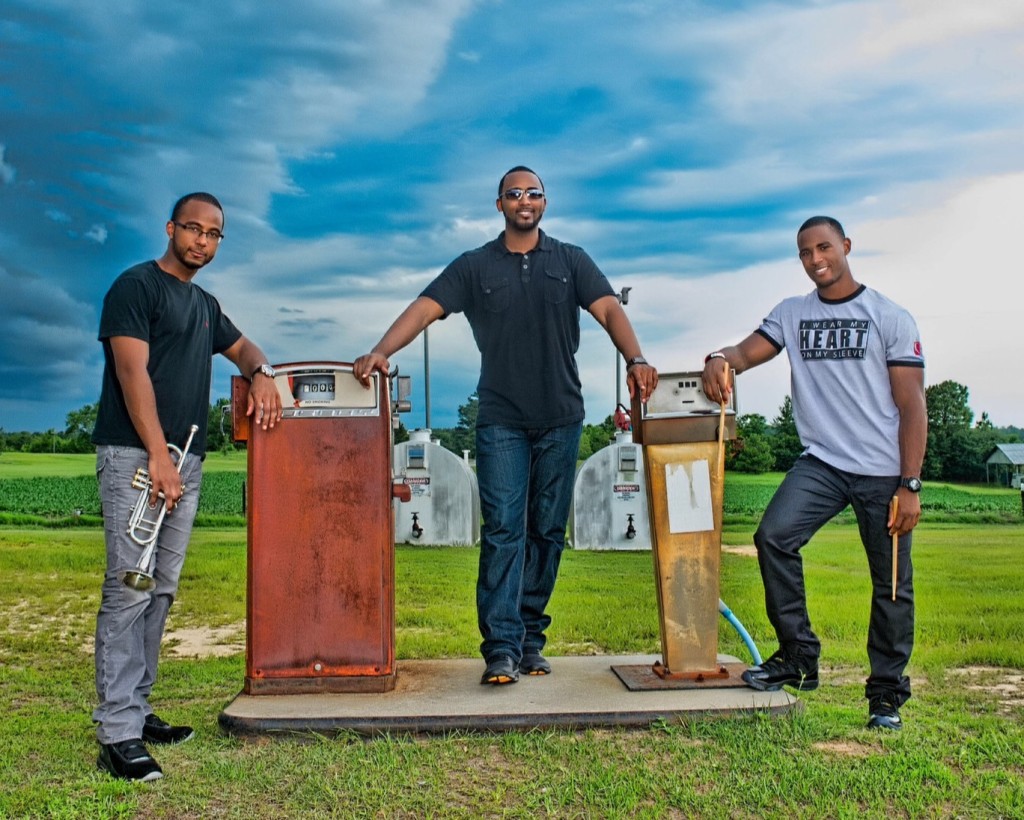 Justin has been surrounded by music since the day he was born. His father Chris has been involved in just about every facet of the music industry, from playing the key boards and singing to producing albums in the studio. Over time, Justin and his brothers decided to take up what felt like the family business.
While his older brother Dione played the keyboards and his younger brother Gabriel played trumpet, Justin found himself more suited to playing drums. Growing up, the trio played in the church band, which their father was in charge of, and worked on numerous CD projects.
The brothers continued to play together as they got older, however, their individual career paths split into different directions. Dione went into computer programming; Gabriel got a degree in Jazz studies and performance while Justin began his career as a professional football player in the NFL.
Although these paths may seem worlds apart, the brothers feel the combination makes for a perfect recipe for success. As a programmer, Dione is able to help with web design and maintenance. Gabriel is better equipped to prepare new musical works and make connections within the industry, while Justin's career in the NFL provides the marketing power and initial funding needed to get on their feet. To top it off, their father is able to draw upon his vast experience and guide his sons as they continue their family's musical journey.
Through many years of realizing their true potential as musicians and identifying what each has to offer, "THE HOUSE OF BETHEL" was born.