It's a giant leap for sure, transitioning from small college defensive back to NFL special teams star to Pro Bowler. But Justin Bethel is known for making giant leaps — and landing them.
After all, at the 2012 NFL Scouting Combine, Bethel's vertical leap of 39.5 inches was the highest of any defensive player. Even more amazing was a YouTube video that surfaced entering that year's NFL Draft. The grainy, 14-second video shows Bethel, in the Presbyterian College workout facility, jumping onto a stack of boxes that was said to be 60 inches tall.
That's five feet — from a flat-footed launch position.
The video went viral, totaling nearly 1 million viewers, and there's no doubt NFL scouts were among them.
"I believe in my ability," said Bethel, a cornerback and special teams ace for the Arizona Cardinals.
At 6-feet, 190 pounds, Bethel never has been short on athleticism. That, coupled with the recklessness and dirty work required for special teams, is the reason Bethel was selected to the 2014 and 2015 Pro Bowls.
Bethel's third season in 2014 has been his best yet, recording a career high 25 tackles, adding his third career blocked field goal, and playing nickel coverage on one of the NFL's top secondary defenses. In 2013 he led the Cardinals with 21 special teams tackles, blocked two field goals, downed four punts inside the opponent's 10-yard line and recovered a muffed kickoff. A year earlier as a rookie, he scored his first NFL touchdown when he returned a blocked field goal 82 yards against the Chicago Bears. And Bethel established a Big South Conference career record after blocking nine kicks at Presbyterian.
Translation? Bethel is widely regarded as the best special teams player in the NFL.
"It's just something I've had a knack for," Bethel said of blocking kicks. "I get a real good start coming off the edge. Two or three steps I'm jumping. Because of my kind of long body I can get there. So it's just a knack for it. It's something I've been doing."
Had it not been for a full scholarship offer from Presbyterian, Bethel never would have had the chance to block kicks and play defense. Coming out of Blythewood High School in his hometown of Blythewood, S.C. — population of just over 2,000 — he received little attention, and the offer only came because Bethel's high school coach took a recruiting job at Presbyterian. Bethel's post-high school plans always pointed him toward the kitchen.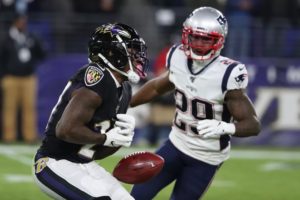 "It was funny, because I wasn't even planning on playing football after high school," Bethel said. "I was going to go to Johnson & Wales for culinary arts. I had taken culinary classes for the past three years in high school. But I would have to pay for it. Football was free. Football versus having to pay for it. I said, 'I'll take the free.'"
Bethel rode the full ride to the private liberal arts school with 1,200 students located 75 miles west of his hometown. He was a four-year starter for the Blue Hose and, after being named the Big South Defensive Player of the Year as a senior in 2011, became the first Presbyterian player to be invited to the East-West Shrine Game and NFL Scouting Combine.
The Presbyterian performance was enough for the Cardinals to take a chance on the small-college kid in the sixth round of the 2012 NFL Draft. He appeared in all 32 games in his first two seasons in Arizona, but Bethel spent little time playing his natural position and bounced around in the secondary — cornerback, safety and in nickel packages.
Bethel was, however, the heart and soul of the Cardinals' special teams with 35 total tackles on the punt and kick units.
He has one more giant leap to complete — from special teams Pro Bowler to lockdown cornerback. Though Bethel maintains his elite special teams status, he has evolved into a full-time cornerback. It's what head coach Bruce Arians and the Cardinals want. And it's what Bethel wants.
"I've been the best special teams player," Bethel said. "Now I want to be the best corner."

62

Games Played

80

Total Tackles

1

Interceptions

1

Touchdowns

3

Blocked Kicks

3

Pro Bowls
44

Games Played

279

Total Tackles

14

Tackles for Loss

9

Blocked Kicks

7

Interceptions

3

Career Touchdowns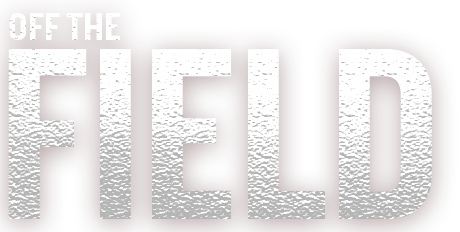 Learn more about Justin's hobbies and philanthropic efforts off the field.