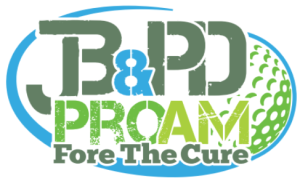 We are thrilled to announce the inaugural Justin Bethel & Patrick Davis ProAm Fore The Cure golf tournament. Arizona Cardinal cornerback Justin Bethel & renowned singer-songwriter Patrick Davis are teaming up with the American Cancer Society for this exciting event. The festivities will take place on Tuesday, July 21st (NEW DATE) at Cobblestone Park in beautiful Blythewood, South Carolina. Come spend your day in the Carolina sun, watching some great golf and bumping elbows with some of your favorite celebrities. We have some fantastic surprises in store, but you can guarantee we will be showing many of our friends authentic southern hospitality with incredible food, jamming music and our own hometown sparkle.
Mark your calendars for July 21st and get your spectator tickets today right here.
Tuesday, July 21 – Registration for the tournament will begin at 9:30 A.M. with an 11:00 A.M. shotgun start. A post-tournament and awards presentation will occur immediately after the round.
Cobblestone Park Golf Club
280 University Parkway
Blythewood, SC 29016
Music + Celebrities + Golfing + A Great Cause. Can't wait to see you there!
To see what celebrities are attending visit the event Facebook page.  Celebrity appearances are subject to change.
For sponsorship or foursomes, please contact Jessica Walsh at 803-413-2111.